When I buy protein powder I buy with a few things in mind:
Quality of the supplement
Value for money
Taste
If you take only 1 point away from this The Protein Works Whey Protein 80 Review, its that this whey protein concentrate from The Protein Works hits all these areas for me.
I don't want to drop money on a protein powder that might as well contain the same nutritionals, or resemble the texture and consistency of diarrhea. I definitely don't want to get ripped off when buying protein powder, I want cheap supplements. I want to be able to enjoy my shake, and not have to control my gag reflexes when drinking it.
When I first started lifting as a teenager, I quickly realised the benefits of protein powders. Unfortunately, in 2006, the UK supplement industry didn't offer as much choice as what we have now. I was stuck using a toilet-water like protein powder from Holland & Barretts, before moving onto My Protein Impact Whey and never looking back.
Founded by former My Protein Directors, The Protein Works is one of the leading UK suppliers of protein powders & sports supplements. With a boom in the supplement industry, more bulk powder suppliers are popping up, with their own unique offerings. Fortunately for us, The Protein Works isn't a shady here today gone tomorrow protein supplier. Their innovative & fresh approach to the supplement industry puts them at the forefront of the market, with their massive range of flavours, and ever expanding line of unique supplements.
I recently tried The Protein Works Whey Protein 80, in both the Cherry Bakewell & Caramel flavours. If you want a TL:DR version, buy this protein. If you want more information as to why im telling you to buy this protein, read our entire The Protein Works Whey Protein 80 Review.
The Protein Works 80 (Concentrate) Product Overview
Whey 80 from the Protein Works is a whey protein concentrate, which boasts an excellent 80% protein content. Whey Protein 80 is one of the highest grade whey protein concentrates on the market. You don't need to be a professional bodybuilder, or strong man like Benedikt Magnuson to use a protein powder. Anyone who works out and is looking to improve their physique can benefit from using a quality protein powder. The Protein Works Whey 80 does not disappoint here.
Some supplement brands use dirty tricks when selling diarrhea whey protein concentrate blends, however The Protein Works are completely transparent with what goes into Whey Protein 80, which is reassuring for us, the customer, as we can be certain we are getting a high quality protein powder. No matter how hard we train, diet is a huge part of changing your physique. If you're not consuming a quality protein source, then it is impossible to gain quality muscle, if any muscle at all. For any one looking for a whey protein concentrate powder, Whey Protein 80 from The Protein Works, is hands down a no-brainer. Don't get me wrong, using this protein powder won't act as the super soldier serum Captain America used to become a super hero, and won't make your arms balloon up like when Pop Eye eats spinach. However for someone who trains hard, eats right, and supplements their diet with Whey Protein 80, you will notice awesome results.
The Protein Works Whey Protein 80 Nutritionals
Each serving of Whey 80 from The Protein Works packs 19.6g of protein, just over 2g of carbs and only 1.7g of fat. For a whey protein concentrate, this is industry leading standards. No shady fillers, no low quality ingredients, just a high level of high grade protein content.
Its rich in glutamine & BCAA, which are the building blocks of building muscle.
The Protein Works Whey 80 Concentrate Whey Protein Powder is micro filtered, which produces the highest quality of pure protein, ensuring that the protein stays intact and pure.
Ingredients
The Protein Works Whey Protein 80 contains only the highest quality ingredients, along with Aminogen, which is a patented enzyme system, unique to The Protein Works. I'm no Walter White, so this isn't going to turn into a chemisty lecture. The bottom line on Aminogen is that it allows your body to absorb more of the amino acids contained within Whey Protein 80, thus making it a more effective protein powder for helping you to build muscle after a workout.
Packing a great range of amino acids, enriched with glutamine, The Protein Works ticks all the boxes for an amino profile. When looking at the nutritionals, 1 25g serving is jam packed with over 19g of protein, and a minimal amount of fat and carbohydrates, making it the almost perfect whey protein concentrate. We say almost, as we don't want TPW getting a big head.
So how do The Protein Works manage to elevate Whey Protein 80 from great, to Tony The Freaking Tiggger GGGGGGGGGGGRRRRRRREEEEEEEEAAAT? With a range of flavours that will make your taste buds explode.
The Protein Works Whey Protein 80 Taste & Texture
As a long time user of MyProtein Supplements, they're usually the first I recommend to anyone who asks for my advice. However with the sports supplement industry undergoing a boom of popularity over the past few years, we now have many bulk supplement suppliers all trying to vie for our money and customer.
The Protein Works stands out for me, and actually beats MyProtein on its range of flavours. I've got a ton of supplement reviews up, many of which are myprotein reviews, and whilst I do like their products, The Protein Works definitely trumps My Protein in flavour choice. I want to keep this post focused on The Protein Works Whey Protein 80 review, so I won't go into the other Protein Works supplements in this post (although if you want more information you can check out all my The Protein Works Reviews).
The Protein Works Whey Protein 80 is available in 20 flavours, and an unflavoured option. This makes for a total offering of 21 flavours of whey protein concentrate from TPW. As expected, we have the standard strawberry, banana, chocolate and vanilla. Where The Protein Works shines however is in its unique flavour options. Apple Cinnamon Swirl, Cherry Bakewell, Butterscotch Ripple, Strawberry & White Choc, Jaffa Cake and Lemon Cheesecake are just some of the mouthwatering flavours you can try from The Protein Works Whey Protein Concentrate.
The Flavours I've Tried
Caramel Macchiato
I've not tried all of these flavours… YET! Seriously, im making it a mission to work my way through this list as they all sound awesome. I have however tried the cherry bakewell and caramel Macchiato. The Caramel Macchiato is a rich caramel taste, with a tiny hint of coffee. I don't usually go for coffee flavours, however this was very nice. It reminds me of Go Nutrition's Maple Syrup Whey Protein, in which I mention the coffee after taste in my Go Nutrition Go Whey Isolate 90 Review. Bottom line on this flavour – TASTY!
Cherry Bakewell
Awww DAMN. Business just picked up. Here is how I can best sum up this flavour. Head over to The Protein Works Website. Add some cherry bakewell flavoured whey protein 80 to your basket. Use any The Protein Works Discount Code which you can find here at cheap protein discount codes & checkout. You've just bought yourself, arguably, the best tasting protein powder EVER.
I tried this cherry bakewell protein shake in both water, and with water and spinach. Protein shakes are always nice with milk, so the real taste test comes down to how it tastes when mixed with water. Following tasting this cherry bakewell shake, I couldn't wait to write up this Protein Works Whey Protein 80 Review.
This protein powder captures the essence of a cherry bakewell, and unleashes it all over your taste buds in the most pleasant of ways possible. Think of the spongey, cake layer below the icing of a cherry bakewell tart. That is what you're drinking in whey protein form when you pick Whey Protein 80 from TPW.
I may be a little bias, as following my performance in the USN Novice Finals in November, I had a 2 week binge, and cherry bakewells were a large part of that binge. Had I known about this protein powder however, I would have saved myself gaining 20 lbs of fat from pigging out on cherry bakewells, as I would have much preferred to drink this every day. I've never had a protein shake that actually nails the flavour its supposed to as closely as this. If you're apprehensive, go ahead and pick up a 500 gram bag to try it out. I'll personally be getting the largest bag possible.
So Many Flavours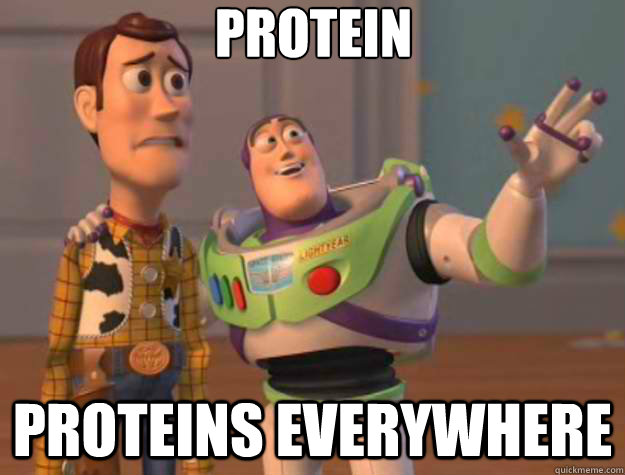 With so many flavours to pick from, it's hard to decide where to start. Fortunately The Protein Works doesn't force you to choose just 1 flavour, and allows us to try 5 in their Whey Protein 80 Sample Pack. This lets you pick 5 different flavours, in 250 gram bags for just £29.99.
That means if you do get saddled with a flavour that you don't like, you don't have to drink 4 kg of it.
When you've found your favourite flavours, you can then look to buy the larger sized bags, 4kg is the largest size available, which will save you a good amount.
Value For Money
The Protein Works offers exceptional value for money, providing one of the highest grades of proteins, for a very competitive price. It isn't the cheapest whey protein available, however the difference between this and the cheapest, per serving, is literally pennies. What you're paying a very marginal, higher, cost for here is the taste. I don't know about you, but if im going to be drinking a protein shake every day, I want it to taste good. That's exactly what The Protein Works provides with its Whey Protein 80.
If you're looking for the rock bottom price, then you can get 1 serving of The Protein Works 80 Whey Protein Concentrate for just £0.28. 28p! Thats almost 20 grams of whey protein for 28p when buying a 4kg bag of the unflavoured version. However I would highly recommend sampling their fantastic flavours, as each 4kg bag works out at just £0.32 a serving. Believe me when I tell you, you will not find a better tasting, and as high quality whey protein concentrate for this cheap. Of course, when using any of The protein Works Discount Codes we have featured here at Cheap Protein Discount Codes, you can get it for even cheaper! You even get a free scoop!
The Protein Works 80 (Concentrate) – Verdict
The key points from this Protein Works Whey Protein 80 Review are:
High Quality Ingredients Including Aminogen
Suitable For Anyone Looking To Build Lean Muscle
Perfect as a Pre Workout, Post Workout Or Meal Replacement Shake
Excellent Nutritional Profile – Containing 19.7g of Protein Per Scoop
Very Low Cost, Just £0.32 Per Serving Or £0.28 For Unflavoured
20 AWESOME Flavours To Pick From
Smooth, Milkshake Consistency. No Lumps, Clumps or Bits.
Tastes Great With Water Or Milk.
If you're looking for a high quality, whey protein concentrate, that tastes great, and won't rape you wallet, then this is for you. Tired of the typical, run of the mill flavours out there, definitely give The Protein Works 80 (concentrate) a try. Of the 20 flavours available, you're sure to find  a handful you absolutely love and will never get sick of.
As far as Whey Protein Concentrates go, this is one the purest and highest grades you'll find. If you're in the market for an even higher quality protein, then check out our Protein Works Whey Protein 90 (Isolate) Review or our Protein Works Diet Whey Isolate 97 Review.